Bacon: AKA: Back Bacon, Rashers Less fat and thicker slices

Irish Style Bacon: ½ and 1 pound
Danish: British say it's the best bacon in the world
Boiling Bacon 2 lbs.: oil 10 minutes, throw water away boil 1hr w/ vegetables and potatoes
Irish Ham 3KG (6.6 lbs) special order
Irish Ham Joint 4 lbs (call ahead to make sure it is in stock)

Bread:

Brennans White: Pre-sliced White Batch or Pan 800g (Ireland)
Brennans Wholemeal Pan 800g (Ireland)
Brennans Brown Bread: dense wholemeal soda bread pre-sliced (Ireland)
Puff Pastry make your own sausage rolls or pies
Potato Scones: (Scottish) flat triangle shaped
Soda Bread: white with raisins
Soreen: malt loaf (England)
Yorkshire Puddings- Aunt Bessie's 12 pre-made in the oven (England)
Currently Not Available
Butter:

Double Devon Cream slightly salted (England)
Colliers' Welsh Butter sea salt form the Anglesey Sea (Wales)
Goats- slightly salted (England)
KerryGold Spread- Ireland blend of butter & vegetable oils (Ireland)
KerryGold sticks or blocks- salted or unsalted (Ireland)

Fish:

Haddock & Kippers: boil in the bag with a pat of butter (England)
Donegal Catch 4 fillets of Atlantic Cod in golden crumb, (Ireland)
Donegal Fish Fingers are 10 battered white Atlantic caught fish (Ireland)

Pies:

Bridies:
(Scottish Style)
ground beef in a flaky shell 4 pack or 2 pack
Meat Pies: (Scottish Style) seasoned ground beef in a pastry shell 8 or 4 or 2 pack
Shepherd's Pie: ground beef, onion, peas and carrots topped with mashed potato
Steak & Ale: steak, ale, onion & potato
Steak & Kidney: The Famous British Icon…steak, and pork kidney, onion
Ground Beef & Potato: cubed potato with ground beef in gravy
Chicken & Mushroom: chicken breasts & mushroom in a creamy white mushroom sauce
Chicken Curry: chicken breasts, red bell pepper, onion and garlic in a sweet Indian curry

Pork Pies:

Ground pork 4 pack (eat hot )
Melton Mowbray style traditional with LOVE & jelly (aka aspic)
Individual 6oz and 1.5 pound Party Pork Pie

Pasties:

2 pack Original Cornish: ground beef, carrot, potato wrapped in short crust pastry
Original Cornish: ground beef, potato, carrot, peas, onion in a dark gravy
Chicken & Veggies: chicken, mushrooms & veggies in a cream sauce
(v) Athena: creamy spinach, folded with onions, feta cheese & Parmesan
(v) Caramelized Onion: cheddar, onion and potato
(v) Curried Veggies: potato, carrot, onion, garlic, peas in a mild curry sauce

Sausage (Pork):

Bangers (1lbs package): cocktail 24 links, chipolata 12 links, jumbo 8, links, large 5 links
Black Pudding 1/2 lbs or 1lbs- with blood- British /Irish Style
Cumberland 1 lbs cracker meal, white pepper, ground spices
Haggis - Scottish tradition, lamb's liver, beef, oatmeal
Lincolnshire cracker meal, sage leaves, white pepper, ground spices
Ground Meat 1 pound package
White Pudding 1/2 lbs or 1lbs- British/Irish style

Sausage Beef:

Bangers (1 LBS) 9 links
Lorne Beef Patties 4 patties

Scones:

12 Mini Baked: raisin, plain, mixed berry, Kate & Wills (UK chocolate & toffee)
Winter Seasonal: Martini Mini Scones: Gin, Vermouth & Green Olives. Perfect with cheese.
4 Baked Large round s with raisins, Ireland (Ireland)

(v) = Vegetarian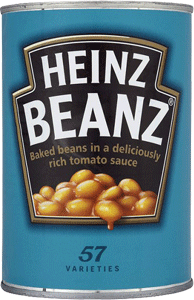 All items are Frozen.
Sorry we do not ship these items
Call ahead to ensure your favourites are in stock


Regular Hours
Sunday 12-4
Monday 12-4
Tuesday 10-5
Wednesday 10-7
Thursday 10-5
Friday 10-7
Saturday 10-5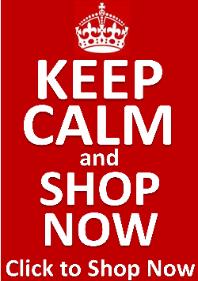 Redwood Plaza
78 Stony Hill Rd
Bethel, CT 06801
I-84, Exit 8 to Route 6 E

or
I-84, Exit 9 to Route 6 W
1-203-628-7462

Lisa@UKGourmet.US

®

Cameron's Meat pies are currently out of stock and
are due in by March 9th. Please call ahead to make
sure they have arrived if this is what you need.
We do have Winston 2 Pack Meat Pies in stock.